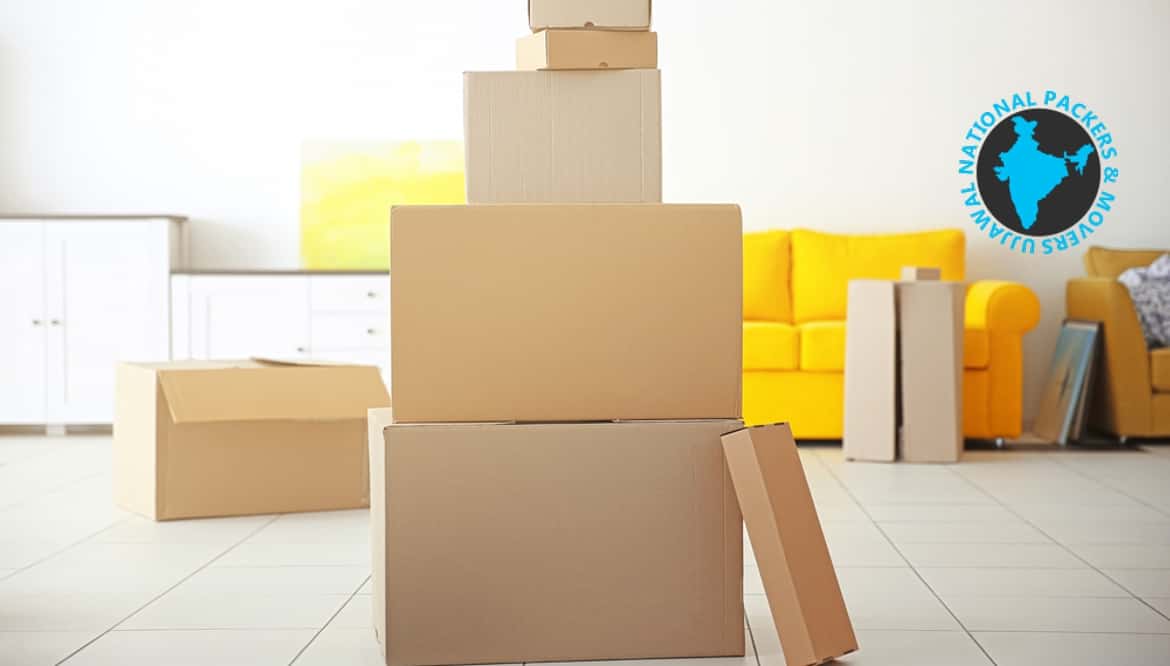 Worried about your household shifting or office relocation in Dwarka? Wondering how will they charge for their Packers and Movers services in Dwarka? Confused in choosing the right Packers and Movers in Dwarka? Worries and worries everywhere but not able to find a solution and also you have wasted a significant amount of your precious time in looking for the right Movers and Packers Dwarka.
Believe it or not but this may be the last blog you will be reading to get the idea about who can fulfill your packing and moving needs. Ujjawal Packers and Movers is a packers and movers company in Dwarka Delhi which provides services like household shifting, corporate or office relocation, car and bike transportation, local, domestic or international shifting/moving, storage or warehousing, commercial shifting at a reasonable price.
Ujjawal packers and movers is the best and renowned packing and moving company in Dwarka who have served more than 12000 happy customers with their reliable and affordable packers and movers services. What we offer is simply a bunch of quality services that people usually search on Google to avail. These bunch of services includes the following:-
Household Shifting
Ujjawal packers and movers provide householding shifting at an affordable price. We care for all of your household items and that is the only reason we use high quality of packing materials just to make sure that your household items are safe and you feel pleased in having a relocation service from us. However, you can change your preferred materials choice anytime before the visit of field executives.
Office Relocation
Ujjawal packers and movers also provide office or corporate relocation to companies. We believe that corporate shifting or office relocation is a task which needs to be completed as soon as possible. Therefore, we provide office relocation service in a reliable manner so that you can have your corporate shifting in a quick and desired way.
Car and Bike Transportation
We also deal in car and bike transportation and with our car and bike transportation service we want to make sure that your own personal vehicle must be delivered to your desired location without even a single scratch or dent. We want to make our valued customers happy with our quality of services that we provide to them as our services build a connection with the customers for years.
Local Shifting
If you want to shift your home or office within that particular city then you can hire Ujjawal Packers and Movers in Dwarka because we have a good record in serving the customers in local shifting. Not only this, we have received enough ratings and reviews from our valued customers where they were only appreciating our efforts by saying good things about our services.
Domestic Shifting
If you want to shift your home or office within the nation then also you can choose Ujjawal packers and movers because we have already served clients with our domestic shifting or moving services. Don't worry about the Packers and Movers charges in Dwarka Delhi, we have the most affordable service plans for Dwarka people.
International Shifting
International shifting is something which is crucial and needs to be handled only by experts. If your packers and movers company is not experienced enough in international shifting then please don't choose them. At Ujjawal packers and movers, we have completed international shifting jobs as well. Like others, they were very happy with our pleasing services and because of them, we got some international clients as well.
Storage and Warehousing
If you have a concern related to storage and warehousing of your items then feel free to contact Ujjawal packers and movers as we take extremely good care of your items that you want to store or need a warehouse for. Our history related to storage and warehousing makes us the best storage and warehousing company in Dwarka.
Our motive is to make your life easier by providing you with the good quality of services like Packers and Movers in Delhi. We provide free quotations of the packing and moving services in Dwarka Delhi before we actually do the shifting. It makes your life easier as you can imagine or calculate the cost of the packing and moving services on your own. You can get a fair idea about the price of the services so that you can compare it with other companies and decide which company suits your pocket best. To get a free quotation, just fill up the contact form and sit relax. We will contact you or will share the best possible quotation for your requirements. Have a happy shifting.