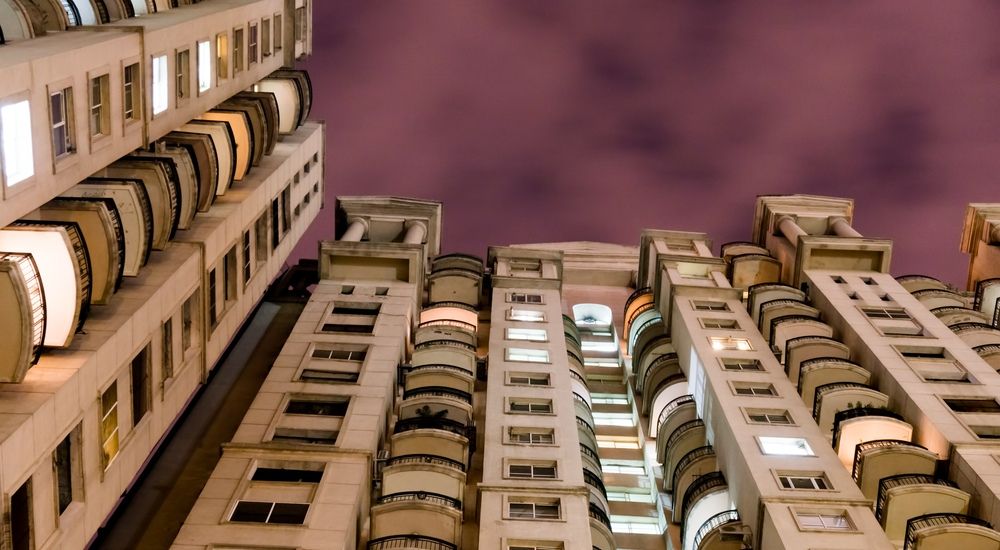 Thinking to moving into Gurgaon or should i say Gurugram? Sounds nice! Let me tell you that before moving to this city you should find that one best area to live in Gurgaon.
Over the last 5 years, Gurgaon has managed to become the industrial area and the corporate hub of our country. Considering the rapid development of Gurgaon, one can easily find best places to live in Gurgaon along with luxuries meeting up to their lifestyle. However, because of this most of the professional wants to secure a place in Gurgaon.
You might be getting heard of many people moving to Gurgaon. Now you can guess why? The top most reason is because Gurgaon is said to be "Budding and Millennium City". This place is located in Haryana and by the border of Delhi. However, people find it affordable to shift your home in Gurgaon because it's quite affordable along with best accommodates that meets your budget. If you are juggling to find that one area to find your living then here are the list of best places to live in Gurgaon for family.
Must Read: Home Moving Tips on How to Relocate Safely During COVID-19 Pandemic
1. DLF Phases - 1, 2, 3, 4 & 5
One of the best places to live in Gurgaon is said to be Dlf phases. Dlf phases has got it all that you need in a real estate. Dlf has headquarters of some of the multinational companies. You have got it all sorted with Dlf phases. This place stands beside the rapid metro. Not only this, but you can find national highway (NH-48). Place extends with all the amenities such as luxury estate, restaurant, shopping malls, school, colleges and hospital. All in all this area is best for those who just kick start their life after moving in a house. Hence, to ease up your moving find the best packers and movers in Gurgaon immediately.
Key Points to Look:-
Benefits : Safe and Secure Residence and Nearest Metro Station is Sikanderpur.
Rent Range : INR 13000 to 3.5 Lakhs
Schools and Hospital: Rabindranath World School, Kendriya Vidyalaya , Prabhat Hospital, RBS Hospital, etc.
Companies: Bharti Airtel, DLF Atria, Tata Consultancy Services, VRS Enterprises, etc..
Malls: DLF Pinnacle, Sahara mall, Metropolitan mall, DT mega mall, etc.
2. South city - 1 & 2
One of the best residential places to live in Gurgaon is South city. You can find the segmented group of houses, to villas, to apartment and what not. You can find the divisions full of bedroom apartment, studios and villas are open for rent. However, the surrounding is very good as it includes park, shopping market, hospital etc. The most amazing thing is that this place totally focuses on eco-friendly environment. Renting or buying a flat or house which come with lease starting from Rs.6000 to 12000.
Users Must Read: Tips To Shift Your Household Goods When You Have Kids At Home
3. Sector 49, Sohana Road
On the third position of good places to live Gurgaon, we have Sector 49, Sohana Road. This pace is known to be the well-furnished residential apartment. You can find many of the luxurious flats. This place is connected with all kinds of transportation so that you can travel easily. Here you can find the top institutes and IT hubs which makes it most demanded area.
Attraction:-
Schools: The play house, Pallavan School, Basant Valley Global School, etc.
Companies: Capgemini IT India Pvt.ltd., Starling Softwares, Oodles Technologies pvt ltd.
Malls: Sapphire Mall, Omaxe City centre, Elements One Mall, etc.
Parks: Vatika City, Crescent Park, Crimson Park etc.
4. Palam Vihar
One of the cheapest place to live in Gurgaon which is known as Palam Vihar. Yes, covered up with many of the well- maintained apartment, flats villas and many of the housing society, you can find your living in this place easily. Restaurants, multinational company resides here to target their customers easily. Not only this, you can find out many of the packers and movers in Palam Vihar to suggest you the place to live in here.
5. MG Road
The next position in the list of residential places to live in Gurgaon belongs to MG Road. This area is full of residential apartments, restaurant, malls and many of the necessities you imagine for your living. To add topping, you can get to see gated apartments, colonies, PG's and villas as well. Students and working professionals can choose to move here with the best packer and movers near Gurgaon because they will make sure to provide the best option for your living.
Users Must Read: 10 Best Places To Live in Delhi With Family on Rent
Attraction:-
Schools: S.B.Public school, Sherwood convent school, etc.
Companies: Johnson's Controls PLC, Big Bird, etc.
Parks: Andheria More Park, Police Lines etc.
Hospitals: Kalyani Hospital, Dr.Shroff charity eye hospital etc.
6. Sushant Lok - 1 & 2
All the class loving people pay attention to this area. Because, one of the best locations to live in Gurgaon is Sushant Lok. You can find that this area is bit too costly but the luxuries hidden in the places are worth it. It's a posh area residing beside Iffco Chowk metro station flooded with stand-alone villas and articulated houses. You can find many of the parks, hospital, shopping mart and restaurants etc., to cater all your living requirements. In the mean time you can find the lowest lease starting at Rs.10,000 to 1,80,000.
Key Points to Look:-
Benefits : Safe Area to Live with Family and Nearest Metro Station is MG Road
Rent Range : INR 10000 to 1.8 Lakhs
Schools and Hospital: DPSG SUSHANT LOK SCHOOL, Shalom Hills International School, Safari Kid Day Care School, Amity International School, etc.
Hospital: Max Hospital, Umkal Hospital, Joni Hospital, Mayom Hospital, Nilknath Hospital etc.
ParksKB Garden, Lotus Park, Park Lane Gurgaon, Unitech Business Park, etc..
Malls: Plaza Mall, Gold Souk, Vyapar, Kendra Market, Spencer's, Supermarket, etc.
7. Sector 82
If you are in search for one of the cheapest place to live in Gurgaon then your search ends here because Sector 82 is all that you need. One might easily find their nest from ranging low price to high. Since sector 82 is known as the best residential area. You can find many of the IT companies, some of the best schools and universities along with fulfilment of your daily necessities. To fasten up the settling down process contact one of the help of home moving companies in Gurgaon. However, the lowest lease can be seen upto Rs.7000 to 25,000.
Attraction:-
Schools: Melora Playschool & Daycare, Foster Kids Gurgaon, Delhi Public School, etc.
Companies: DiracERP Solutions, DigiSavy, etc.
Malls: Moonu Felrs, Rayal Home Interio Gurgaon, etc.
Parks: H-10, KK Yadav Farm, etc.
8. Sector 23
The next place we have in the list of best places to live in Gurugram for family is Sector 23. Being one of the older and well developed area of Gurgaon this place has many things to offer. This place has become the famous area in Gurgaon thanks to the commercial hubs and the high-end security as well. Find the fully furnished for lease at around 35,000 - 60,000 INR.
Attraction:-
Schools: GigglesNWiggles, Gemstar Kidz, etc.
Companies: Sofgen Computer consultant Ltd, XOVEX, IAP Company private ltd, etc.
Malls: Palam Triangle, Ansal Plaza, etc.
9. Sector 57
When you want to buy a semi-luxury apartment, housing, or even plots then you must get aware of best location to live in Gurugram which is Sector 57. You can find PG, room and floor at very reasonable price. You won't face any problem in reaching out to your daily requirements such as top schools, shopping complex, general stores and etc. You can easily find a living that cost lease starting at Rs.6000 to 17000.
10. Sector 14
The last and final position for the top area to live in Gurgaon is Sector 14. You can find this highly refurbished area at other side of NH-48. This place serves as home to the people working in Udyog Vihar, sector 29, sector 30, DLF cyber city and MG road as well. Hence this area is well developed to support livelihood. Don't think too much to buy your living in here because it's the perfect place for those who lives a high professional life. However, the lease starting at Rs.5000 to 14000.
Users Must Read: How to Decorate New Home After Moving Successfully
Faq's
What is the average budget to live in Gurgaon?
If you are a single person looking to live in a PG then you can easily rent a room up to Rs.8,000 to 14,000. However, if you want privacy and choose to rent up a flat then you can get it at Rs.10,000 to 25,000.
What is the average budget required for living in Gurgaon with family?
If you want a 1 BHK flat along with kids schooling and other utilities than you need a budget up to Rs.25,000 to Rs.45,000.
Is the cost of living in Gurgaon too high?
You can see that Gurgaon is bit expensive area to live in. However, if you earn 20,000 to 35,000 per month and you want to live in Gurgaon without family. Then you can live a decent lifestyle here.
Related Post