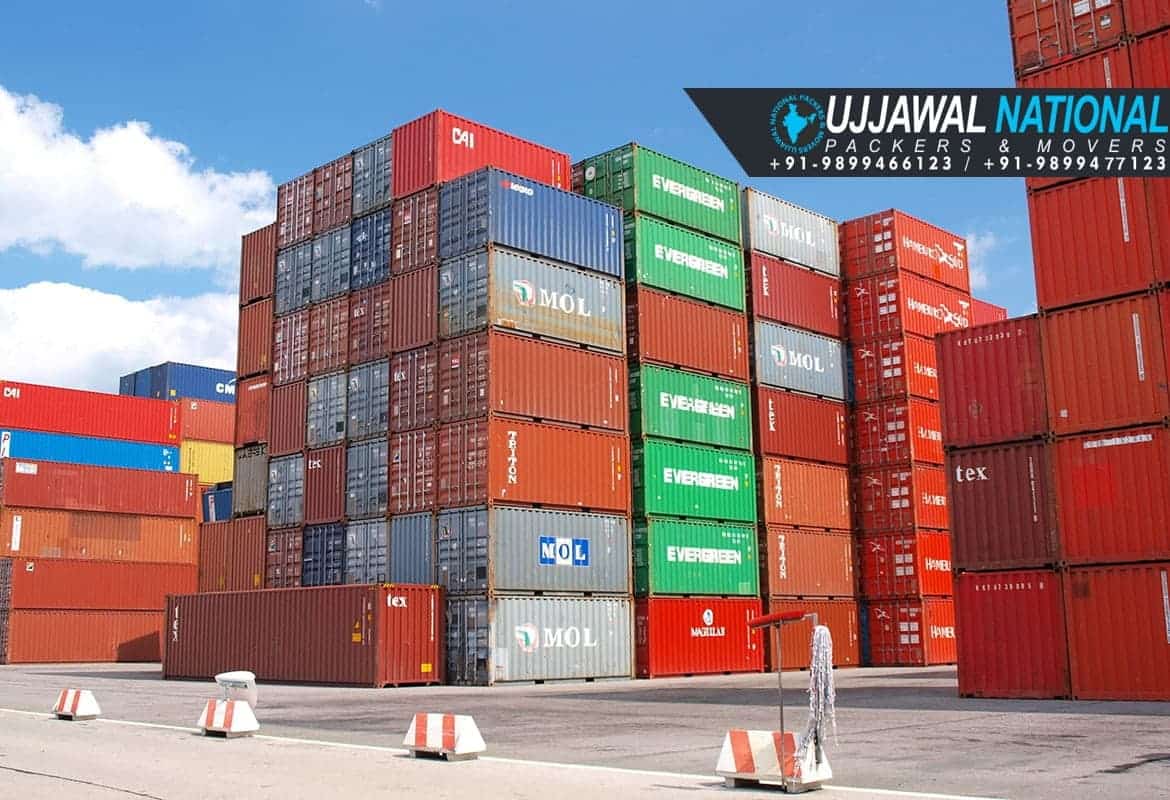 Hire Best International Packers and Movers Services in Delhi
Ujjawal packers and movers make International Shifting Services in Delhi safe and economical. We as a reputed moving company offers best quality international packers and movers services at an affordable charge.
We are professional in relocating goods whether it is done through air transportation or sea transportation. We offer best international packers and movers services with full safety guarantee whether it is shifting of cargo, household goods, office goods, import & export services, freight forwarding, or vehicle transportation from one country to another.
Our overseas packers and movers services Delhi are making a revolution in the field International relocation serviceswe provide top level of packing and moving to ensure the safety of your belongings at the reasonable cost under your budget with no other hidden charges apply. "Overseas shifting service" includes Pre-Moving Survey, Pre-Departure planning, Customs clearance, Documentation works, Top Quality Packing, Goods shipment through sea or air, Consignment tracking, Storage of goods for short or long term, transport insurance, Door to Door delivery of goods.
Calculate your Shifting Charges
International Relocation Services
In order to offer the different type of services to our valued customers, we at Ujjawal Packers and Movers are able to provide best and trusted International Relocation Services to our consumers in a simple and economical way.
Pre-Planning and groundwork is the key point for a successful overseas relocation. We are glad to introduce you that our "International shifting services" are open at most reliable and affordable charges and you will indisputably find our price and our ***Overseas relocation services*** are most economical.
Just call us at 9899466123 for International Movers and Packers Delhi services and see your valuable goods shifting without any trouble
You Should Know
A process of shifting, which is used by individual or corporation for moving of their household and office goods from one country to other country is Known as international relocation service.
Set of rules defined by the packers and movers companies to shift home or office belogings from one country to other country without damadging it are known as process of international shifting services.
The charges of "Overseas shifting services" are vary according to your moving needs like the distance of transportation, custom clearance cost, volume of goods, time limit, documents charges, goods insurance and government tax.
How we Pack Your Goods to Execute Damage Free International Move?
If you plan to relocate your household goods globally, then top quality packing and high skills are needed. Overseas relocation is a tough task because you need the latest equipment, best in quality packaging material to save your goods getting damaged during the move. Packing of stuff includes a major part in the job of international relocation services in India. Usually, in Indian homes there are lots of belongings to shift and it will become necessary for anyone to pack articles carefully.
When you hire international movers the shifting work could be done easily without any harm to your valuable goods. Choose the best international movers and packers Delhi and they provide you few packing tips for excellent packing before moving globally.
Make items list
The first job is to make a list of your goods that need to be relocated. Then, split the belongings into two parts because the goods that you want to take with yourself and belongings that you want to be moved by international movers. Then, we will decide what kinds of packing material needed for the items to be moved. The items can be packed with form sheets, carton boxes, waterproof lamination, bubble wrap, thermocol, wooden crates, etc.
We Use Quality packing material
We always use best in quality packaging material. The household items will be safe during transportation as we pack them with premium quality packing materials.
Special Packing for heavy goods
While packing heavy appliances we use three layer packing, it is good to uninstall and pack them in form sheets. The heavy items should be dismantled if possible, packed them according to their shape and moved to the destination residence.
How we Pack your fragile goods
To pack your delicate or crockery items such as dining set, show pieces, photo frames, mirrors, glass items, bottles, and other breakable items we use bubble wrap, paper & form sheet. We make sure that your photo frames and painting are correctly packed in form sheet and bubble wrap to prevent any kind of damages. Seal the items using adhesive tapes and put them into the carton boxes.
Packing of your electronic appliances
Our International packers and movers Delhi professionals pack electronic gadgets in their right packing boxes or pack them using right packing material and put them in a safe way.
Items which are not allowed
Often many limitations are imposed on what items can be transported into your new destination country. There is no complete list of all the goods which are restricted but some of them are listed below.
Inflammable items
Burnable items
Spray Cans
Risky Materials
Paints/Thinners
Nail Polish/Removers
Plants
Jewelry
certain types of literature
controlled substances
Medicines & Drugs
Why are we Best International Packers and Movers Delhi?
At Ujjawal International movers and packers, we are the most trusted and experienced moving company. We provide reliable and complete end-to-end "overseas moving services". So you can call us any time for your international shifting needs, and leave your all shifting worries in safe hands. Moreover, when you search online for international packers and movers Delhi, you'll find us on the list of top international packers and movers.
We are trusted and affordable International movers.
We use only premium Quality Packaging Materials.
Protection of your goods is our prime concern.
Your Valuable Goods will be shipped stress-free and safely.
We use latest toll & techniques to make relocation easier.
We provide warehouse services to store goods.
Insurance cover for all your goods to ensure the safety.
FAQs on International Shifting
Why should you take services of international packers and movers?
The international packers and movers company serve their customer to shift abroad. As like Doha, Qatar etc. If you want to shift abroad, you can contact Ujjawal Packers for best international relocation experience.
What is the right time to call packers and movers before international shifting?
You can hire an international packers and movers 1 month before shifting it will benefit you to organize everything with free mind and hassle free as well.
Do international packers and movers help to relocate furniture and heavy stuffs as well?
Yes they help you to move with your furniture and heavy goods as well. As they use waterproof materials and high quality packing materials to pack your things.
What kind of packing materials do they use to pack things for international relocation?
They use different materials to pack things as like plates, lamps and crockery are wrapped in bubble wrap. Foam sheets are used for fragile things like TV or any other electronic things.