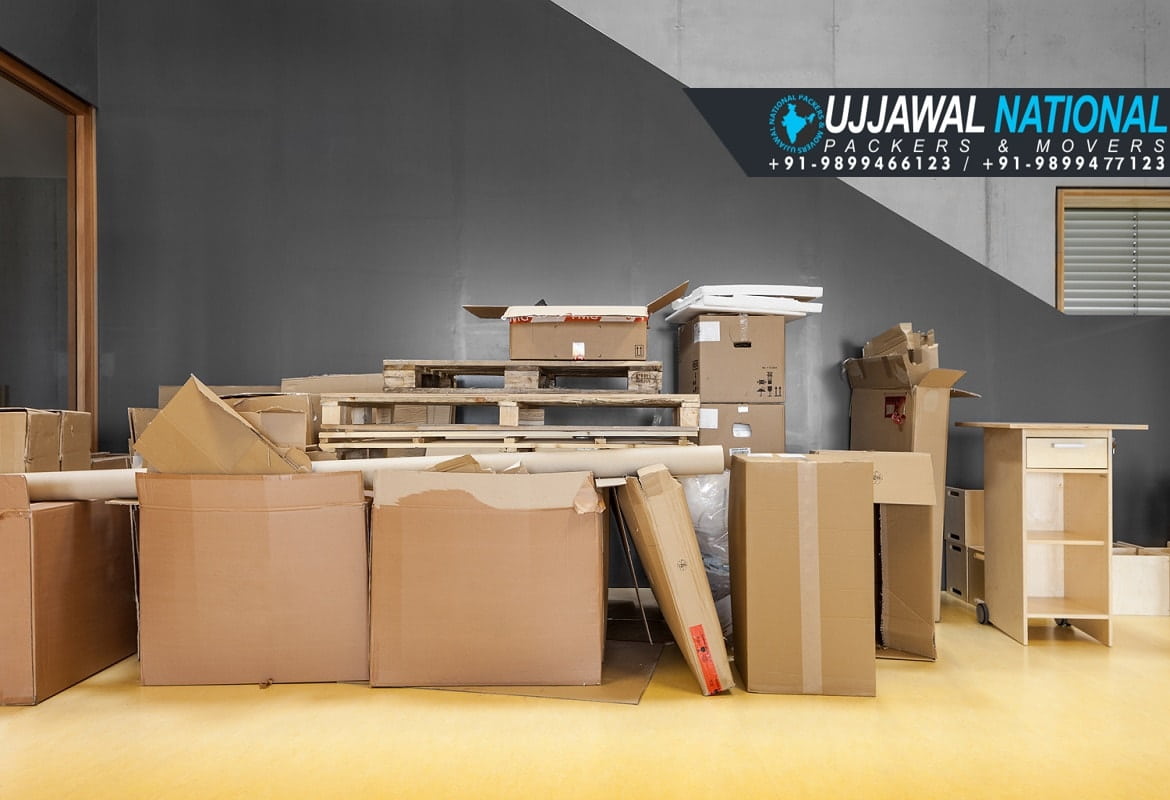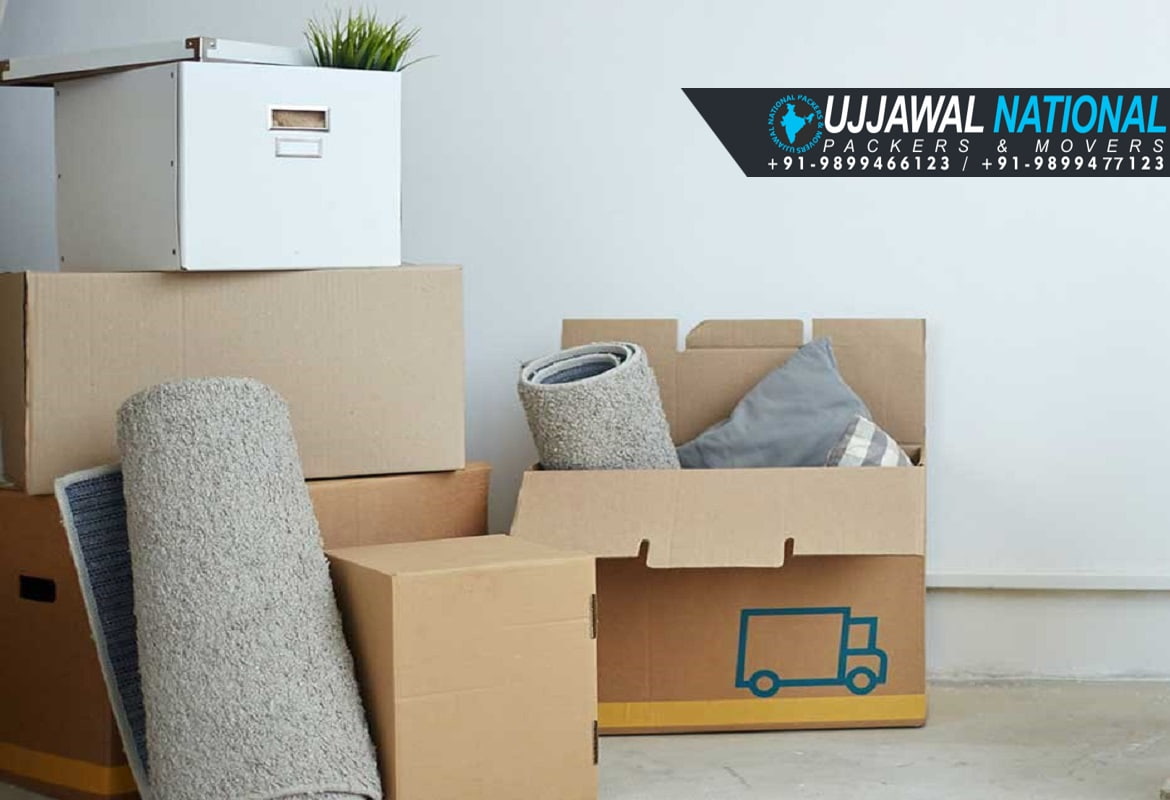 Domestic Packers and Movers Services
Ujjawal National Packers and Movers are best known for offering affordable Domestic shifting services in Delhi NCR, India and all across Globe. Our domestic packers and movers services are designed to meet complete customer needs. A domestic shifting means moving household goods, office articles or moving vehicle from one city to another city. We provide economical and reliable domestic packers and movers services as well as local moving also at an affordable rate
Our Domestic Shifting Service includes services like house shifting, office relocation, commercial packaging, vehicle transportation, packing, loading and unloading, transportation, and rearranging of goods, door to door delivery. We use high quality packing material and pack every item according to its dimensions to ensure complete safety of your priceless belongings and protect from any type of brokerage during the transportation process. Ujjawal National Packers and Movers has experienced and professional team that take extreme care of your goods during the whole process of shifting.
Calculate your Shifting Charges
Domestic Relocation Services
Whether it is local or long distance relocation we as a pioneer packers and movers company we offer you affordable and reliable domestic relocation services.The domestic packers and movers service involves several tasks, which include procedures such as economical charges, safe and secure move, best quality packing, safe transportation, on-time delivery, dedicated and experienced team.
If you want ti hire best domestic relocation services provider in Delhi, India we are possibly your first choice because our domestic packers and movers services is specially designed for 100% customer satisfaction. Contact us now and book our domestic packers and movers service.
You Should Know
A process of relocation, which is used by individual or corporation for moving their household goods from one city to another city are Known as domestic shifting or interstate relocation.
Set of rules defined by domestic packers and movers firms used to move a houshold or an office goods from one place to another place with safety of goods is known as process of domestic relocation services.
The charges of domestic packers and movers services are started from Rs 8,000 - 15,000 and vary according to your shifting requirement and other factors like GST Charges, distance, insurance charges, quality of packing, volume of goods, time limit and other additional requirement.
What Domestic Packers and Movers can do for you?
We know that some move within the city, others relocate to a different state, and some other ones migrate to another country altogether. The main point to consider is that the shifting process for all of the relocation services are completely different, but hiring professionals' movers is the common process to ensure safe and secure moves.
Domestic packers and movers services involves step-by-step planning and is a lot more complex than any kind of shifting. One of the most essential factors for inter-city relocation is distance; every step from the starting of packing the goods to the delivery of the item has to be done perfectly to ensure the safety of items while transporting them.
Must Read: Home Moving Tips on How to Relocate Safely During COVID-19 Pandemic
Process followed During Domestic moving
Our intercity packers and movers professionals are expert in providing relocation for any need and are able to offering door-to-door inter-city moving services no matter wherever you're shifting to. However, the process for relocating your household goods within your existing city and to a new city varies significantly.
During a Domestic move, the safety of items must be ensured in advance because the possibility of goods getting damaged during the transportation is extremely high. The process followed by our domestic packers and movers is as follows:
At Origin
We completely dismantle large goods if possible.
Pack all the items according to their requirements.
Safe loading of goods into the moving truck.
Insure Facility for damage protection during transportation.
At Destination
Unload all items safely.
Unpack them and re-assemble goods.
Approx Cost of Domestic packers and Movers
When we plan to shift our goods the first thing come in our mind is the price we all want to understand domestic packers and movers charges for home shifting, office relocation and vehicle transportation. Your thought is right because without understanding estimated shifting cost you cannot able to plan your relocation correctly at your desired budget. It becomes important for everyone to make financial plan for a move because shifting from one city to another can be a costly thing too.
Below are the average domestic relocation charges from Delhi to anywhere in India. To get an exact idea, you can share your shifting requirements with us and get estimated shifting charges from Ujjawal Packers and Movers within 5 minutes.
Users Must Read: How to Pack Fragile Items While Shifting for Long-Distance
Domestic Packers and Movers Charges and Rates list
| Shifting Type | Within 50 KM | Within 500 KM | Within 1000 KM | Within 1500 KM | Within 2500 KM |
| --- | --- | --- | --- | --- | --- |
| 1 BHK Home Items | Rs 7,000 - 11,000 | Rs. 12,000 - 16,000 | Rs. 20,000 - 25,000 | Rs. 26,000 - 32,000 | Rs. 30,000 - 35,000 |
| 2 BHK Home Items | Rs 12,000 - 15,000 | Rs. 20,000 - 23,000 | Rs. 25,000 - 30,000 | Rs. 32,000 - 40,000 | Rs. 40,000 - 45,000 |
| 3 BHK Home Items | Rs 15,000 - 18,000 | Rs. 25,000 - 30,000 | Rs. 35,000 - 40,000 | Rs. 45,000 - 50,000 | Rs. 50,000 - 65,000 |
| 4 BHK/Villa Items | Rs 25,000 - 30,000 | Rs. 35,000 - 40,000 | Rs. 50,000 - 60,000 | Rs. 55,000 - 65,000 | Rs. 70,000 - 90,000 |
| Car Transportation | - | Rs. 9,000 - 11,500 | Rs. 12,000 - 14,500 | Rs. 17,000 - 20,000 | Rs. 21,000 - 25,000 |
Note* : These are only transportation charges. Actual charge may increase as per requirements and applicable taxes.
Tips to Reduce your intercity Shifting Charges
Here we are going to share some vital tips that will help you to reduce your long distance shifting cost-
1. Plan your Move in Advance that can save your money: Do not plan your relocation in last moment, if you don't want to pay extra charges for your shifting. You should need to start planning in advance to execute it correctly, it will give you enough time to find the right shifting partner as per your shifting requirements. If you request any long distance moving company for a service at the last moment, then there is a chance that some of the fraud domestic packers and movers company can ask for extra money and cheat you because of your last moment shifting requirements.
2. Eliminating extra goods can cut your shifting cost: Make a list of those goods which you want to take with you in your new home. Don't take any unwanted items with you which you are not going to use in future. Remember, quantity of goods is an important factor for calculating relocation charges so if you sell your old & unused goods then you can earn some money and able to reduce your moving cost as well.
3. Select the right day for your Shifting: This is because the domestic movers and packers rates will be high during the moth-ends & weekends, So try to shift during the middle of the month and during weekdays this will help in cutting moving cost.
4. Claim Your Relocation Bill from your Company: Now days every government or private corporations provide their employees shifting allowance i.e. your company will pay for your home shifting services on behalf of you. So you just need to claim your packers and movers bill to you need to submit it to your company.
Whenever you are thinking to shift, either locally within Delhi or to a different state, always remember to take quotations from at least 2-3 moving companies near to you. For any kind of information, you can ask Ujjawal Movers and Packers to schedule a pre-move survey at your home and you can discuss all your moving related query with us in details. Our pre-move survey and quotation are completely free of cost we do not charge for this.
Important note: The above tips will help you how you can reduce the shifting cost so keep in mind these tips whenever you plan to relocate your home or office goods locally or intercity.
Users Must Read: Making an Inventory List While Moving to Keep Everything Sorted
6 Important Moving Related Faq's
Why should we hire Ujjawal packers and movers?
Ujjawal Packers and movers is a 20 years old professional packing and moving company that has helped more than a thousand people to relocate their goods. Ujjawal movers and packers bring security, quality, time-saving, and a wide variety in their moving services at an affordable cost which is ideal for a successful move.
Do you provide free quotation for home shifting?
Yes, we provide free quotation for home shifting, office relocation, car and bike transportation, storage and warehousing renting, commercial moving at all levels of shifting, i.e., local, domestic, and international.
What is the percentage of GST on packers and movers?
GST on Packers and Movers will be 18% if you use the entire service, including transportation. If you only use transportation services, then GST fee is 5% on the total billing amount.
Do you move the vehicle also?
Yes, Ujjawal packers and movers provide vehicle transportation services as well along with our other premium packing and moving services.
How our professionals handle fragile items?
Our professionals handle fragile items with patience and great care. We have developed a technique that doubles the security layer of sensitive issues, and with the use of the right packing materials, and tools to pack them.
How Much Time it Take to Complete the Relocation Process?
Local home shifting within the 100 Km. Can be completed within a single day or take 6-12 hours depending on the number of goods and the number of the floor in the house. For long-distance relocation or outside city movement it depends upon the distance between the two states, the number of goods, transport availability, and some other factors, it usually takes from 3-10 days.