Complete Guide For Hiring Packers Movers in East Delhi
East Delhi is an administrative area of delhi, there is a lot of shifting work going in this area. Shifting is a very hectic work because it requires packing your goods properly so that they do not get damaged easily, then loading them into a vehicle, transporting them to the new location, and at last unpacking them. Seriously it consumes your very much time and energy to shift your house or office. Because of this fact, a lot of packers and movers east delhi are providing services here to help you in the shifting task.
So if you do not want to waste your time and keep your excitement of shifting to a new place then you can hire packers and movers in east delhi. There are several east delhi packers and movers which provide the shifting and relocation facilities but not all are verified and trustable. And you cannot hand your precious goods to anybody. But we are happy to tell you that if you will see the list of top 10 packers and movers in east delhi then Ujjawal packers and movers are at the top in the list because of our amazing services.
Our customers love our services and also recommend us to the other people because of the wonderful experience they got with us. You can go through our customer reviews if you have any doubt.
It depends on you what services you want to take from us, you can take full services from us, or only transport or packing services. The cost may vary.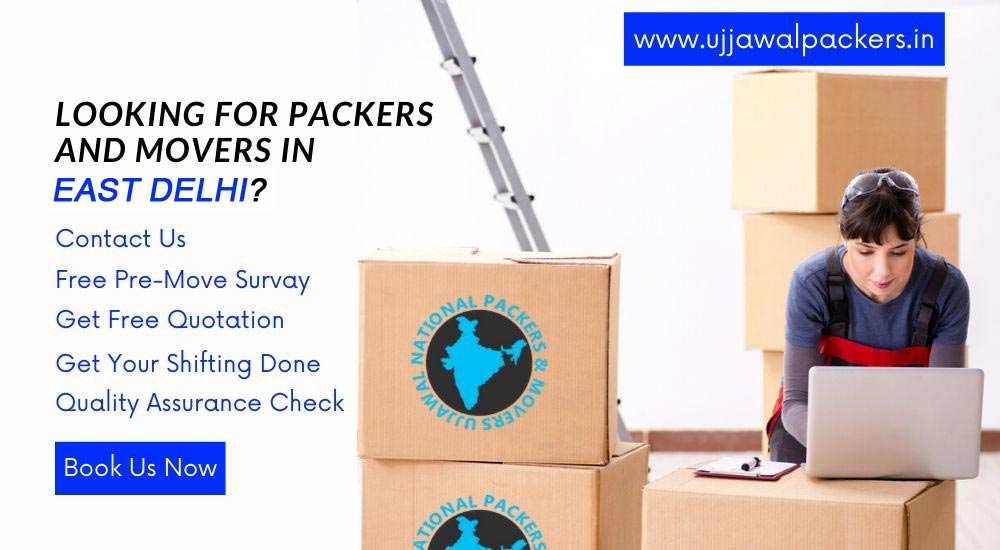 Choose Best East Delhi Packers And Movers
Our motive is to satisfy our customers by giving them the best service possible in east delhi at a very affordable price. We want our customers to have trust in us so that they will not have any tension in their minds regarding the shifting. We want to make our customer hassle-free and do not charge any extra cost on them.
When anybody will think of the best packers and movers in east delhi, we want our name to be on top of their priority. We are working hard day by day to give you the best experience with us.
---