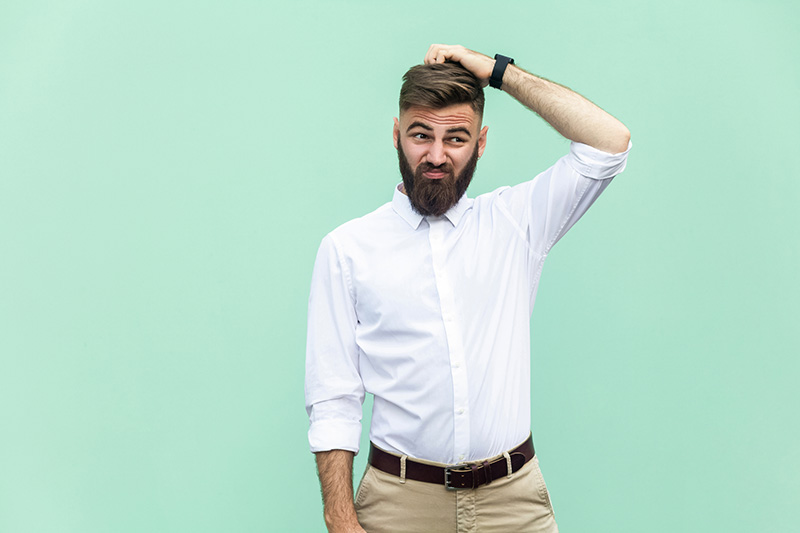 Many people ask, is it worth it to hire movers? The answer is it depends. For many people, it makes the most sense to rent a truck and move themselves. For others, the benefits of hiring movers will far outweigh the cost.
When you can skip hiring movers
You do not have much stuff to move: Simply put, the less stuff you have to move, the easier it will be to move yourself. If you are moving a studio or 1-2 bedroom apartment, you can probably get away with moving yourself.
You aren't moving too far away: If you are moving a short distance, it will also be easier to skip the movers. This way, you can take multiple carloads if need be.
You have lots of help: If you have plenty of able-bodied friends or family members to help you move, that will make moving yourself all the easier.
You are on a loose timeline: Moving yourself will take longer than the pros.
You are able-bodied: If you are able to lift at least 60 pounds and are in good cardiovascular shape it will make the grueling task much safer and less painful.
You know the basics: Moving requires some basic knowledge on how to properly pack, load, transport, and unload your equipment. If you are handy and know how to assemble/disassemble items, lift and load properly, then moving yourself will be easier for you. It is important to properly move your items to ensure safety to yourself and protection from damage to your items.
You are on a tight budget: Movers are not cheap. Even if you don't meet the above criteria its still possible to skip the movers if you simply can't afford them.
You don't have any extreme weight items: If you have all light stuff and nothing of extreme value or fragileness, you can move yourself more easily.
Users Must Read: 7 Killer Tips to Reduce Home Shifting Charges Upto 30%
When you should hire movers
You have lots of stuff or multiple bedrooms to move: Movers are trained to move lots of items, in a fast, safe, and space-efficient way. If you try moving multiple bedrooms yourself, it may simply be too large of an undertaking.
You are moving a far distance: Moving companies have large moving trucks that can fit all of your stuff in one trip. The last thing you want is to fall short on space when you have to move a long distance.
You are on a tight timeframe: As mentioned, movers are much faster and more efficient than you would be. They do this professionally, on a daily basis, so they have the proper skills and tools to move your items in a flash. Hiring movers also allows you to focus on the other countless tasks associated with your move.
You have some money to expend: Moving is not cheap. But if you have the luxury of hiring movers, than your time and peace of mind is probably more valuable than the sticker shock.
You cannot lift more than 60 lbs: Moving requires a large amount of muscular and cardiovascular strength. If you are not able to lift much or don't consider yourself to be in excellent shape, you may need to hire movers. We suggest being able to lift at least 60 lbs. comfortable to be fit to move yourself.
You have extreme weight or fragile items: If you have very heavy or delicate items such as a pool table, gun safe, or antique armoire, you will definitely want to hire movers and packers in Delhi. Movers will have the right tools, equipment, and muscle capacity to properly disassemble, protect, and transport you extreme weight or fragile items safely.
Benefits of Hiring Movers
If you do decide that hiring movers is right for you, here are some of the benefits you will see:
Time savings: Moving companies will move your house much quicker than you would be able to yourself. They are in great shape and able to move fast. They are also efficient when they move because they do this professionally. It also frees up your time to focus on other elements of your move.
Save your back: Lifting heavy items over and over can be dangerous if you do not use the right form. The pros have the proper muscles and form to move your items with ease.
Protection of your items: It is a good moving company's #1 priority to keep your items free from damage, whether moving just next door or across the country. They will wrap your furniture and fragile items in the appropriate materials, even protect your house with floor runners and banister covers.
Stress-free transport: Another major advantage of hiring the pros is they will transport your items on their own truck. Rather than having to go through the stress of driving a big moving truck yourself, you can ride in the comfort of your own personal vehicle.
Coverage from damage of your items: Accidents do happen. In the case that an item is damaged, you always have the option to file a claim with your moving company. It is important to do a quick inspection of your items after they are moved and notate any damaged items on the final paperwork.
Overall peace of mind: The biggest advantage of hiring movers is the peace of mind. Packers and Movers move people hundreds and thousands of times, day in and day out. It may seem like a simple concept, but there is absolutely a right way and a wrong way to move items to ensure a smooth, damage-free move.
Conclusion
Whether or not you hire movers is an important decision. If the size and scope of your move is small and you have lots of help and time, then you can save hundreds, even thousands by moving yourself. If you have a lot to move, are moving a long distance, or have a decent budget, then the time savings and peace of mind will absolutely make it worth it to hire a moving company.
Related Post