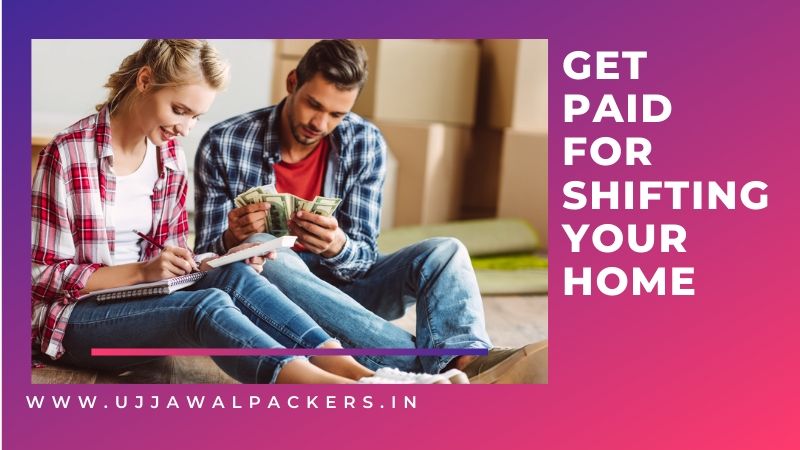 Have you ever heard that nowadays one thing is totally gone free which is shifting Sounds cool no? Let's see how shifting almost charge nothing to you and in addition to that you can earn up to Rs. 80,000 as well.
Tell me one name who don't want to earn some extra money with only limited hustle. The only hustle which we are talking about is shifting. However, this little hustle becomes more adventurous when you are earning a little bit more as well. Are you excited to know that how can you earn money with shifting only? Just keep following the blog we are going to pop up every tiny detail about it.
Once that you have finalized to move out of your place start your living in some other place. The next thing shoot in your mind is your luggage, furniture, closet etc. What about them? How are you going to make them to your new place? Well this is why, today we have lots and lots of company fully dedicated to help you out in this severe situation.
You can fix a meeting with some of your shortlisted movers and packers Delhi, then you can fix one of the companies which will be helping you in your shifting process.
Here is the step by step process to make money while shifting your goods or even just by claiming a bill only.
How You Can Book Free Home Shifting?
How You Can Earn Extra Money?
Who Will Pay You and Why?
Can You Claim Bill Only?
How You Can Earn Money By Claiming a Bill only?
How You Can Make Up to 80K?
Right Time to Ask
Now one thing you have to take care is the time your packers and movers have arrived to load the luggage into moving vehicles. This thing is one of the secrets about which very few people are aware. Now you are going to be one of those people who know this secret which is called as "packers and movers Bill for claim". Hence, by the time your shifting process is about to start by taking luggage to the moving van and you are about to live in your home which is situated in some of those best places to live in Delhi. This moment you need to contact your packers and movers to ask for "Bill for Claim". Don't get shattered now because we are going to discuss deeply about how shifting can be a good source of money chunks along with being free as well. Keep following.
Presenting the secret of all time
Now this bill thing is something you need to ask when you are all set to pack your luggage and load them into the shifting van. If you want to know how to claim a relocation bill and earn money while shifting home, then you can check this blog out.
Now the first of the question which hits in your mind is that how can you make your shifting free of cost?
You can ask for the claim bill to your packers and movers company and they will issue it by the loading time of luggage. Hence, one of the duplicate copies they give you and one they will take for their record to their office.
Now the bill for claim will be helping you to make your shifting free and you can earn a handsome amount of money through it. You need to ask your packers and movers company to provide all the documents which are required and then you can submit it to your company. The company will see to it if the documents are genuine or not and they will transfer the amount to your bank account.
If you want to claim bill, then you can go with one of the well-known packers and movers companies that is Ujjawal Packers and movers. Saying the well-known we mean this company is a well reputed company and is a Government approved company too.
We Are Here For You 24×7
You will be amused with the shifting experience, also we at Ujjawal packers and movers company provide government approved bill for claim so that you can use it without any hesitation. We are always open to help you with these issues like if you have lost your bill for claim, or if bill got damaged or maybe any other critical situation as well. One of the points to be noted is that we Ujjawal Packers and Movers are dedicated to serve you with original bill and you can also recognize it because it has GST number imprinted on it or even a sign of any government authority. So this is how your shifting can be totally free.
The other question followed by the first one will be coming in your mind is why would your company take initiative to finance your shifting?
Ok so here's the answer to this question, let me tell you when you are working with a company which is a public limited company or even private limited company then you can get the shifting charge directly from your offic. How? Let's disclose it.
Now the company whose employee power is more than 100 across its branches then they take this responsibility of your house shifting. Want a simple words explanation? Here it is, suppose that you have received your promotion for which you have to shift out of your house and get a new house to live in. Now your new house can be in local state or maybe out of state then you might be paying the relocation charge which you can see here. Seeing the charges, you might get disheartened but don't worry because your company is there with you. No matter if you are shifting in local state or out of state, in both cases your company holds the responsibility to provide you full reimbursement. To avail that, you need to show the original shifting bill to your company HR.
The Next Question is How Much You Earn While Shifting or Can You Claim Bill Only?
You can earn 50K to 80K by claiming a relocation bill its totally depends your private or government company policy that how much they can pay you on behalf of your shifting. Let's assume if your moving company can provide you a quotation of Rs. 35000 to shift your goods from Delhi to Kolkata and your can allow you a reimbursement of Rs. 50,000 then you can take a bill of Rs. 50K from your moving company. So this ho you can shift free of cost and Rs. 15k Additionally as well.
Yes, you can claim only bill also and this is the golden chance to earn some extra money for you and your family. Now we will reveal how you can make up to 80K by claiming a bill only. Suppose your company can pay you a handsome amount for shifting your home but for some reason you are not able to shift with your family and goods. So here you can claim a relocation bill only from Ujjawal Packers and Movers without shifting your goods. To claim a bill you only need to pay GST charges and some documents charges only nothing more than this. If want to how to claim bill only and what documents, you need then check this blog complete guide to claim packers and movers bill or you can directly contact at 9899466123 we will assist you.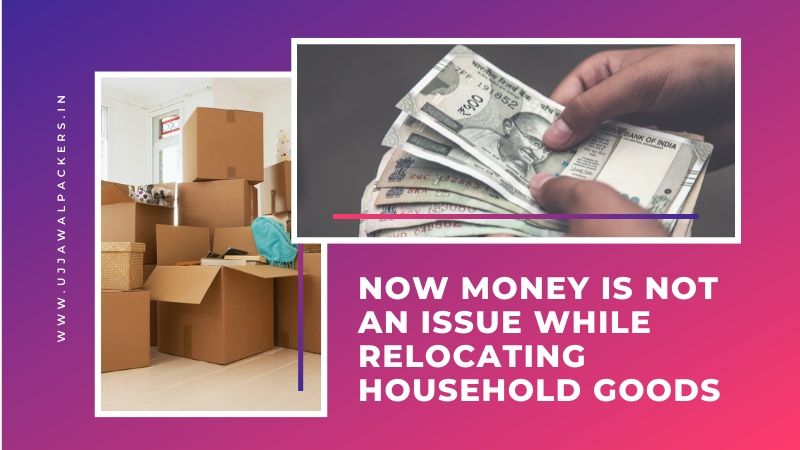 Have lost your relocation bill, Don't worry we are here.
It is seen in most of the cases that people tend to lose their packers and movers bill for claim while relocation take place. If you are thinking about the solution of getting bill for claim, when you have lost your bill for claim or even want to claim only bill without shifting your furniture as well, then you can do one thing to tackle this thing, which is to ask your moving company who is helping you. However, in the next case when you want to claim only bill, then you will have to pay only GST bill and you will be allowed to claim for bill. The packers and movers company will provide you the copy version of the bill and other documents. You can earn up to 70k to 80k by using this bill for claim process.
Please take a note that this offer is valid only for those who want to reimburse the money invested in the shifting. Ujjawal Packers and Movers is not liable to pay any cost incurred in the preparing of packers and movers bill for claim. The cost of documents processing must be borne by either you or your company. This blog is just to educate you or to inform you about the rights you have received for working in a government recognized company.
Related Post